Why humanity will survive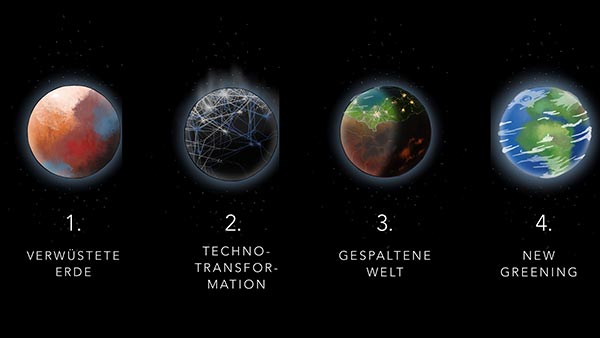 © Zukunftsinstitut Horx GmbH
Can long-term statements be made about the general future of humanity? They can, if we understand the long-term, META trends in their systemic contexts. Population development, nutrition, wars and conflicts, democracy, water, raw materials, diseases and all other fundamental parameters of human development follow the principle of "recursive integration":
Crises and shortages repeatedly lead to new attempts to solve them, which in the long run actually produce gradual improvements. Human progress, the human learning curve exists – even if we do not perceive it in the paradigm of fear.
This systemic-prognostic presentation defends the concept of progress with a broad humanistic approach. It looks at the world through SOLUTIONS, not problems. In numerous examples of ecology, raw materials, technology, it develops a counter–discourse to the pessimistic world views of our day. Individual topic areas (such as water, energy, global order or resource questions) can be highlighted or elaborated.
The bet on the future: How doomsday thinking has dominated our visions of the future since the 60s – and how it distorts our perceptions.
Green lights: the ten key trends for humanity's survival. Why population development, nutrition, education, energy etc. generally follow a positive path.
The New World Order: From Bipolar Politics to Multilateralism.
The Blue Ecology: From the renunciation and debt paradigm to eco-modernism.
The hyper-urban future: why urbanization is a positive trend.
Bio-based Economy: Overcoming commodity crises with »cradle-to-cradle« technologies.
»End-of-Oil«: Why the energy and CO&sub2; issue will be resolved in the end./li>
»Africa Rising«: How the "problem continent" will change.
The impossibility of doom: Why human civilization is more resilient than we think.
The Planet Test: How we can see planet earth from the future.