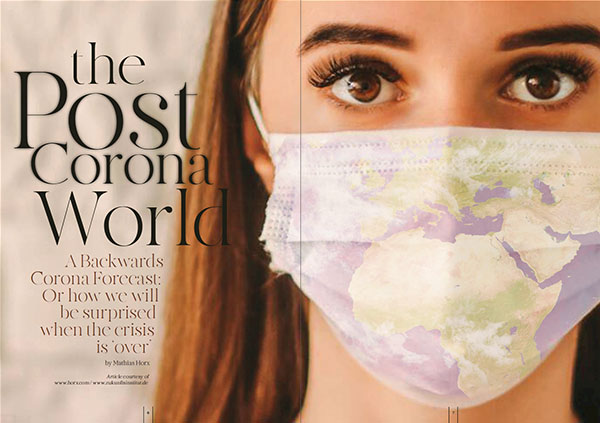 The Post Corona World
H EDITION International, June 2020
A Backwards Corona Forecast: Or how we will be surprised when the crisis is over.
---
Back From The Future
TÜV Rheinland, June 2020
Matthias Horx explains what attitudes will best help us to overcome the crisis.
---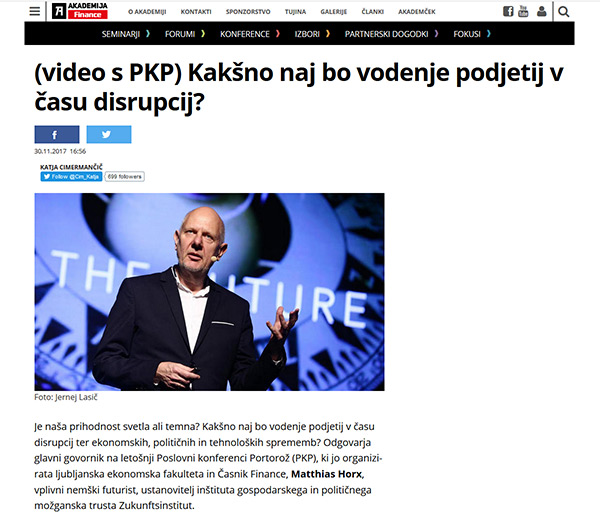 Finance Akademija
Portorož, Slovenia, 2017
» Read article » (akademija.finance.si)


---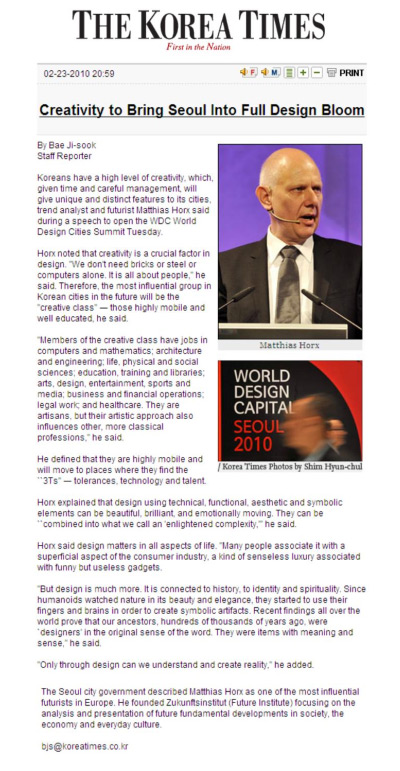 "World Design Cities Summit"
Seoul, Korea, 2010
How will the cities of the future look? And what on earth was a German Futurist doing in Korea. Matthias Horx was invited to give the opening speech for World Design Capital Conference. The event takes place every two years in a different city and highlights how design in all its forms impacts on urbanisation. Here you can read reports on redesigning cites from the conference in English and Korean….
» Creativity to Bring Seoul Into Full Design Bloom » (www.issuu.com)


---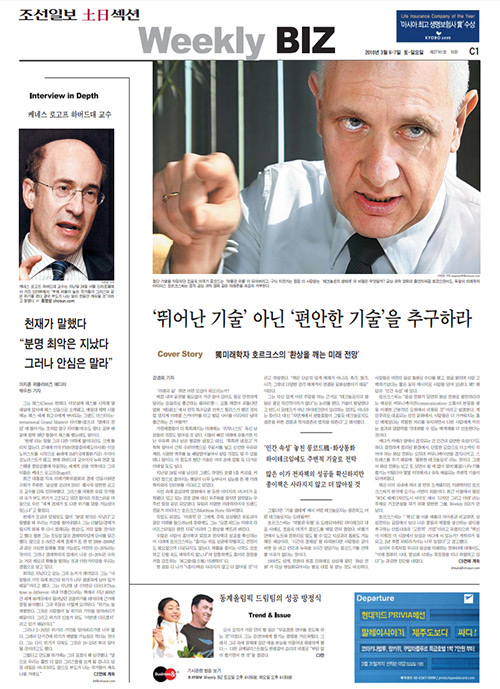 "Weekly BIZ"
South Korea, 2010
» Read article » (in Korean language)


---
Media clips in German
For Matthias Horx's media clips in German please visit: »Presse & Medien« – the corresponding page in German.